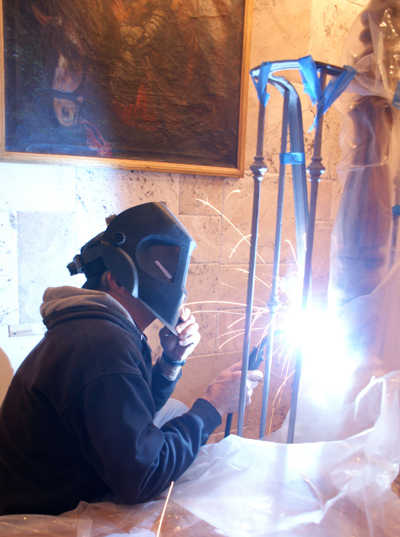 Staircases need never be boring. We are installing custom iron railings in this interior using antique game table legs as the posts which we set into custom bases. I saw these table legs at an auction down south and bought them on the spot not even knowing the application yet. Even the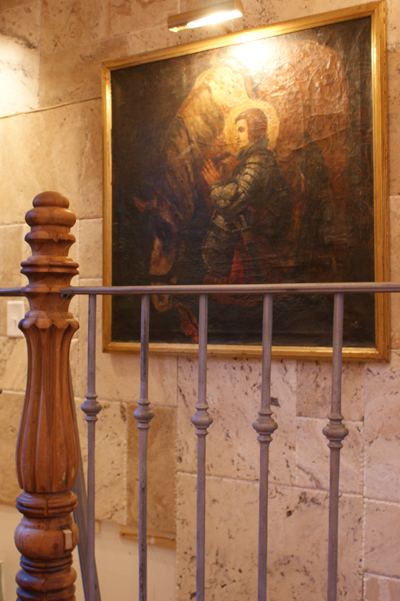 patina on these are spectacular next to the antique English pine collection in the home.
The iron work is lighter in feel than wood and allows a feel of expanded space in a smaller area. Once the rest of the pieces are welded into place, we will pick a finish. In this case, either black or midnight blue will do two things. First, it will seal the metal so it doesn't rust at the welded sites. Secondly, the dark finish will be striking against the cream of the tumbled marble walls, even picking up on the dark colors of the oil paintings. 
There are so many collars, balusters, brackets and handrail details to choose from. All you need is a plan, the supplier, your stair codes and a good metal worker – or French Country Pine & Design!