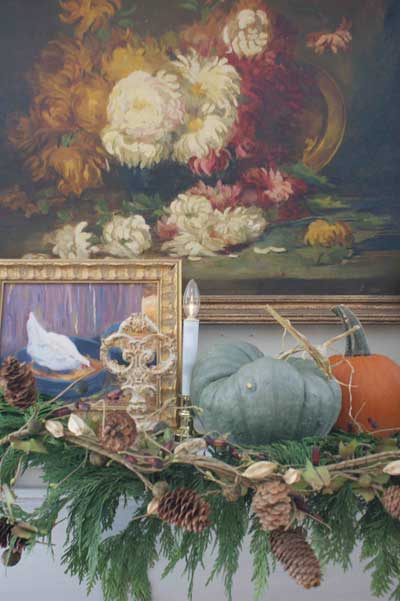 With the crisp chill and whirl of leaves comes the fresh scent of  cedar garlands, an amased flicker of candles,  vases overflowing with the radiant color of floral and fruit bouquets, the sugared aromas from the kitchen, sparkling table settings, jubilant music and a blushed glow in the hearth.  And while some wonder why these things should matter, I feel the investment holds more value than anything found in a shopping mall or purchased hurriedly with the promise of free shipping.  For in this time of recession, more than any in my lifetime, we need a return to an unplugged, home-based tradition – gatherings around table and hearth.
Nothing encourages GATHERINGS more than the sedate winter months of Wisconsin. And our holiday nestings give enough pause for a slower exchange of  stories.  Sadly, it often takes the effort we put into our holiday preparation to embolden this yearly sigh of thanks for our own story and prompt a real look at the beautiful faces that infuse our busy lives with spirit.
Countless thanks to all of my captivating clients.
You make my job a source of joyful delight.
Thank you from the depths of my heart.