For those of you that know me, I enjoy the outdoor rooms of my home as much as the inside; certainly more so in the summer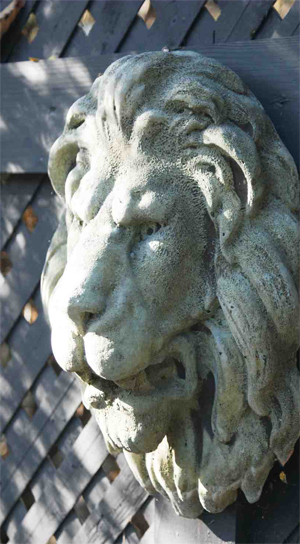 months when this born and bred Texan can warm her bones.  As I write this, my vegetable garden is not yet blanketed in snow but rather layered in the washed out golds and coppers of Fall's  confettied leaves. The pale, vertical stalks of brocolli still offer tiny, silvered florets for one last harvest while the whispy green ferns of the asparagus bed and yellowed vines of squash remain neatly edged in the royal purples of robust, round cabbages.  I know this landscape will soon leave behind these warm colors and take on the chiseled characteristics of an Ansel Adams still life.
What makes a garden hold its beauty when all the color has been removed is the architecture itself – the teasing of past perennials with a white dusting, the arch of an arbor, the invitational reminder of gates, patterns of picket fencing and lattice, softening evergreen boxwoods holding the curves in place, the courtly concrete sculptures left to critique winter's  canvass.
Take the time to study your gardens now and note how and if your outdoor rooms still have the power to beckon and fascinate the eye. If not, we can change that come spring.