(Click image to enlarge.)
Sometimes you just need a designer to add subtract and shift the energy to inspire you again.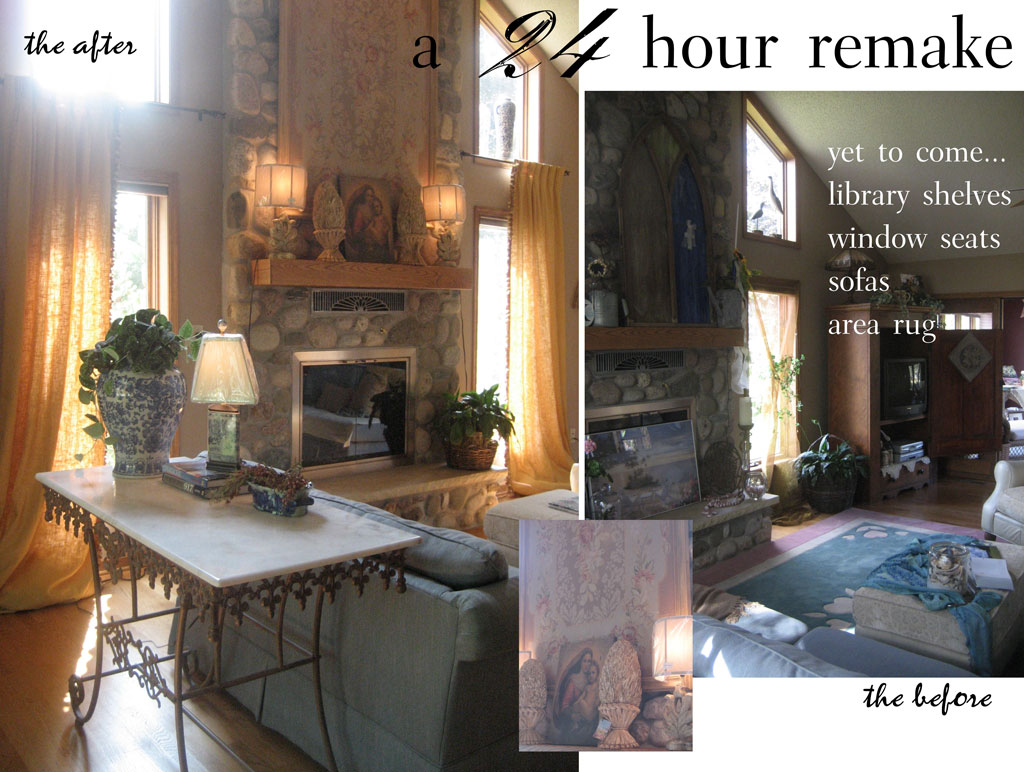 This was a leap of faith for a new client. She wanted French inspired blue and yellow in a day.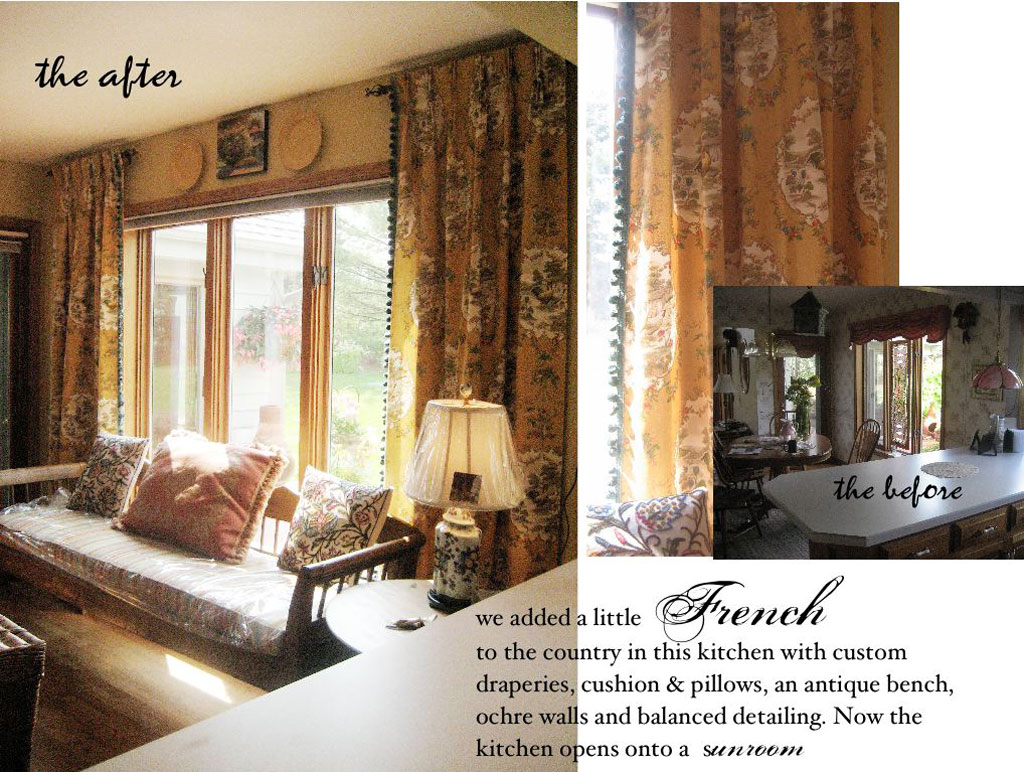 I created a new kitchen sunroom to keep it going. Window seats, furnishings and a niche is yet to come.